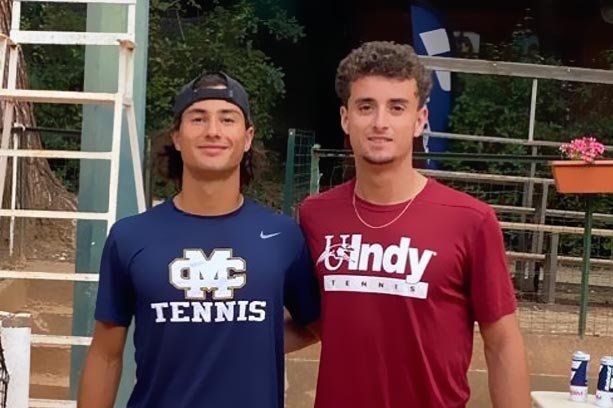 Inside Tennis
An epic final at the Montolivet tennis tournament in Provence: Mathieu Derache and Antoine Nivault face off in a merciless duel
The Montolivet tennis tournament in Provence experienced a finale worthy of the greatest duels on the court, when a thrilling final opposed two talented players from the Alain Barrère Academy, Mathieu Derache and Antoine Nivault. In an intense and close match, the two players gave an exceptional performance, pushing their limits to the end to win the coveted title.
From the kick-off, the two competitors showed their class and their determination. Mathieu Derache, ranked 0, quickly took the lead by winning the first set with a score of 6/3. His precise and powerful game put Antoine Nivault, also ranked 0, in difficulty, who was trying to find his bearings on the court.
However, in a dramatic turnaround, Antoine Nivault reacted impressively in the second set. He showed incredible resilience and heightened aggression, quickly taking the lead and winning the set a resounding 6/1. The public was in awe, seeing these two young talents compete with an exceptional level of play.
The third set was the scene of a merciless battle. The exchanges were intense, the shots precise and the strategies elaborate. Mathieu Derache and Antoine Nivault fought with an unwavering will to gain the upper hand. Finally, it was Mathieu Derache who managed to pull out of the game, winning the deciding set with a score of 6/3. His calm and his control made the difference, allowing him to impose himself in this memorable final.
The spectators present witnessed a real tennis spectacle, where the quality of the game and the intensity of the competition reached new heights. Loud applause and warm cheers accompanied every point disputed, creating an electrifying atmosphere on the court.
This final also highlighted the quality of the training provided at the Alain Barrère Academy. Mathieu Derache and Antoine Nivault demonstrated impeccable technique, physical endurance and mental mastery that speak to hard work.