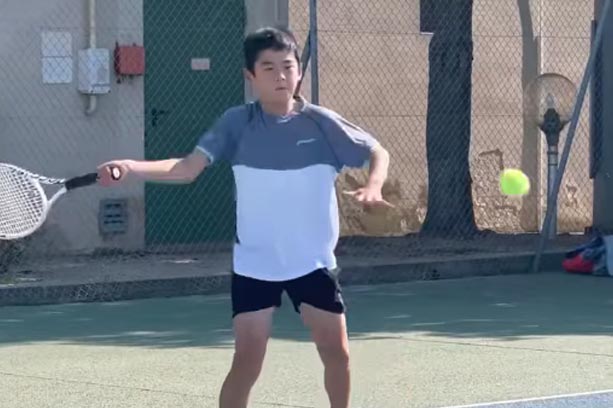 Inside Tennis
Jungho KIM, 2010, 5/6, Korean number 1 U13
At only 13 years old, a Korean tennis prodigy dazzles at the Académie Alain Barrère in Provence
Watch the prodigy video
In the world of tennis, young talents emerge regularly, pushing the limits of this exciting sport. Today, we take a look at the incredible journey of a Korean tennis prodigy, aged just 13, who is making an impression at the Académie Alain Barrère, in the south of France, in Provence.
This precocious young talent, whose name is still little known outside of tennis circles, has already reached an impressive 5/6 ranking at his young age. His innate talent and unwavering determination propelled him into the upper echelons of regional tennis, attracting the attention of tennis experts and enthusiasts.
Originally from Korea, this tennis prodigy chose to continue his training at the Alain Barrère Academy, renowned for its cutting-edge teaching approach and its environment conducive to excellence. Located in the magnificent setting of Provence, the academy offers national and even international class facilities and a team of experienced coaches, led by Alain Barrère himself.
Since joining the academy, this young talent has shown spectacular progress. His powerful game, his refined technique and his tactical intelligence on the court impress observers. Despite his young age, he shows a maturity and self-confidence that exceeds his experience. His exceptional physical qualities, combined with a hard work ethic, allow him to reach great heights and compete with much older and experienced players.
The Alain Barrère Academy, recognized for its commitment to the personal development of its students, places a strong emphasis on the balance between sports training and academic education. This young prodigy therefore benefits from full support, allowing him to develop his skills both on the court and in the classroom.
Although he is still in training, many pundits and coaches predict a bright future for this young Korean prodigy. His potential and his passion for tennis are undeniable, and there is no doubt that he will continue to improve and push the limits of what is possible.
We will closely follow the career of this young Korean tennis prodigy, whose talent shines