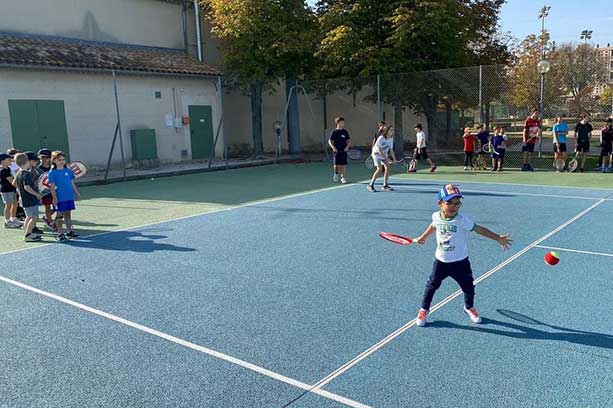 Inside Tennis
Throwback to the 2023 tennis summer tour
Let's remember the unforgettable moments of the adult tour of the barrere academy which lit up the month of July in Montpellier! This exceptional sporting event offered a series of thrilling matches, propelling spectators into a frenzy of emotions. The 15 players signed up for this session demonstrated their dedication and talent, leaving behind a legacy of exceptional performances and fond memories.
The electric atmosphere that reigned throughout the tour was the beating heart of this event. The passionate cries of the supporters, the fervent encouragement of friends and loved ones, all contributed to create an enchanting atmosphere that transcended the limits of the field. Each game was more than just a competition, it was a celebration of sport, camaraderie and surpassing oneself.
Now, as the back to school tennis studies looms horizon, our brave players are preparing for a new phase of training and improvement. The next challenges are already in sight, and next week marks the start of intensive training. Players are eager to hone their skills, refine their strategies, and strengthen their team spirit. Each training session is an opportunity for growth, a step towards excellence and the achievement of their athletic goals.
Speaking of goals, the adult tour in Montpellier was much more than just a series of matches. It was a crucial step in every player's journey, an opportunity to test their skills against high-level opponents and measure themselves against their peers. The lessons learned on the ground go beyond tactics and strategies; they are also about perseverance, resilience and determination. These values will continue to guide our players throughout the coming season.
As we prepare to dive into this new phase, we invite our loyal supporters and all sports fans to join us in this exciting adventure. Stay tuned for updates, match analysis and upcoming highlights. The journey has only just begun, and together we will create memories that will last a lifetime.